DJS International Services, Inc.
Still independent and family-owned, DJS is strategically located in the shipping hub of Dallas/Fort Worth. By providing flexible, personalized service for decades, it has become one of the nation's most respected customs brokerage and freight forwarding firms.
Our Mission
We will always offer a truly value-added service to our clients for all aspects of international trade. We will strive to exemplify the highest standards of business ethics and personal integrity. Driven by this dedication, DJS will be the nation's premier international service provider.
Our Story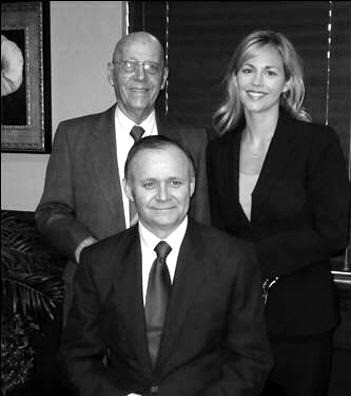 What began as a family business has become a proud tradition of unmatched customer service, carried on from one generation to the next.
In 1960, Darrell J. "Joe" Sekin, Sr. opened Darrell J. Sekin & Co., one of the first independent customs brokerage firms and bonded warehouses in Dallas. A creative problem solver, Joe was instrumental in transforming the Port of Dallas into an international business hub. He established and operated the first Foreign Trade Zone in Dallas (the first established in an inland port), as well as the first FTZ in Las Vegas. He also founded the North Texas Customs Brokers and Freight Forwarders Association (NTCBFFA).
Darrell J. Sekin, Jr. worked at Sekin & Co. for 20 years, learning the finer points of the trade and developing his business acumen under his father's leadership.
After Joe sold Sekin & Co. in 1983, Darrell and his wife Marty launched DJS International in 1985. Many of the same business principles cultivated at Joe's firm—a strong commitment to customer service and a focus on technology and innovation—have remained the cornerstone of DJS.
Still privately owned, this high-performance corporation has turned the idea of a traditional family business on its head. Darrell's brother Paul joined DJS in 1991. Joe continues to serve on the company's Board of Directors. A third generation followed when Darrell's daughter Melissa and her husband David Meyer joined a few years later. They now stand at the helm, proudly leading DJS into the future.
The Sekin-Meyer family is active in leadership of the National Customs Brokers and Freight Forwarders Association (NCBFAA), North Texas Customs Brokers and Freight Forwarders Association (NTCBFFA), World Net Associates (WNA), Transportation Club of Dallas/Fort Worth, and a number of other industry and civic organizations.
With a rich family history in international trade, DJS is a trusted resource with a worldwide network of strategic partners that has grown strong over the last 30 years. But our integrity and local commitment are as rock solid as they were the day we opened our doors.
Welcome.
Technology partner, WiseTech Global, produced the following video about DJS in 2012:
Professional Affiliations :